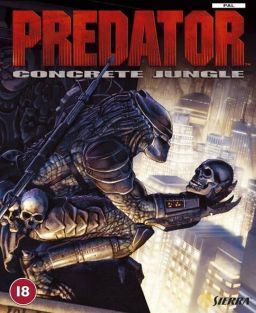 Origin
Developer: Eurocom
Publisher: Sierra Entertainment & Vivendi Universal Games

Genre: Third Person Shooter
Platform: Xbox and PS2
 
The first installment in the Predator franchise where you play as the creature. Levels were fairly large for its time making Concrete Jungle an early sandbox game.

The game begins in 1930 within a city called New Wave. As the player you are a Predator called Scarface whom is in a state of chaos as the streets begin to turn violent. Scarface; wounded on one of his eyes, attempts to retreat back to his ship located in a sewer on the other part of town.
On the way to the ship a building collapses and buries Scarface in rubble and flames, prompting him to initiate a self-destruct sequence on his ship. After the explosion eliminates a large portion of the city it is revealed that Scarface had survived. His clan locates him and is disappointed with his defeat as well as exposing the Predators to the human race. 
Scarface is sent into exile on a hostile planet where alien creatures engage in combat with him. A century passes and his clan returns to inform him of the new weapons that had been deviated from Scarface's fallen technology. Scarface is then tasked by the clan to seek remnants of Predator Technology and destroy any deviations the humans have built from them.
  Overview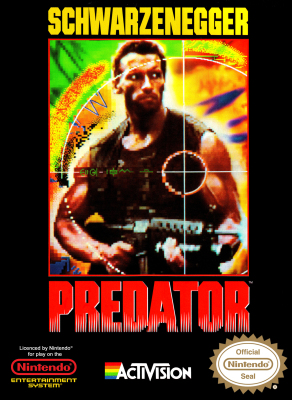 1987

Developer: Software Studios, System 3, Source & GlenHills Graphics
Publisher: Activision, Superior Software & The Hit Squad
Genre: Side Scroller​
Platform: Acorn Electron, Amiga, Amstrad CPC, Atari ST, BBC Micro, Commodore 64, ZX Spectrum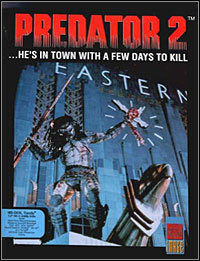 1990

Developer: Oxford Mobius & Arc Developments
Publisher: Image Works, Konami & Mirrorsoft
Genre: Rail Shooter
Platform: Amiga, Amstrad CPC, Atari ST, Commodore 64, DOS, ZX Spectrum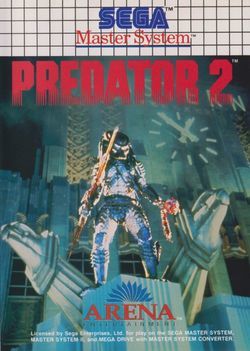 Predator 2 (SEGA Master System)
1992

Developer: Teeny Weeny Games & Krisalis Software

Publisher: Arena Entertainment
Genre: Side Scroller
Platform: Sega Game Gear & Sega Master System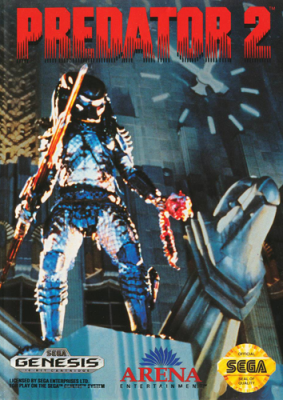 1992

Developer: Teeny Weeny Games & Krisalis Software

Publisher: Arena Entertainment
Genre: Third-Person Shooter
Platform: Sega Genesis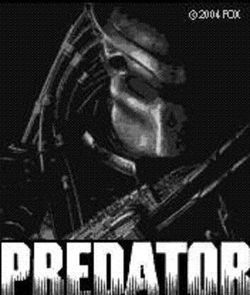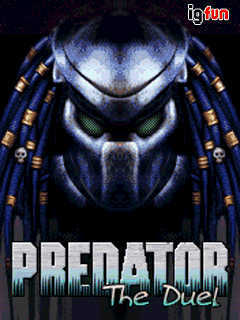 2004

Developer: Indiagames
Publisher: Indiagames
Genre: Side Scroller
Platform: Mobile
2007

Developer: IG Fun
Publisher: IG Fun
Genre: Side Scroller
Platform: Mobile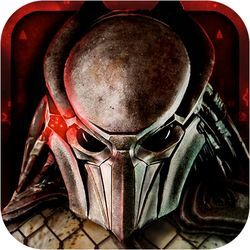 2010

Developer: AngryMob & Fox Digital Entertainment
Publisher: Chillingo
Genre: Third Person Shooter
Platform: Mobile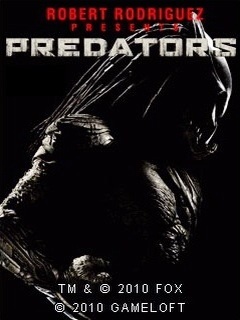 2010

Developer: GameLoft
Publisher: GameLoft
Genre: Side Scroller
Platform: Mobile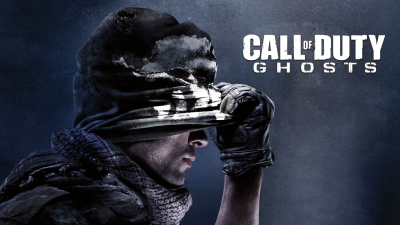 2013

Developer: 
Infinity Ward, 
Raven Software (multiplayer), 
Neversoft (Extinction), 
Certain Affinity (multiplayer) & 
Treyarch (Wii U version)
Publisher:
Activision & Square Enix (Japan)

Genre:
FPS

Platform:
  PC, PlayStation 3, PlayStation 4, Wii U, Xbox 360 & Xbox One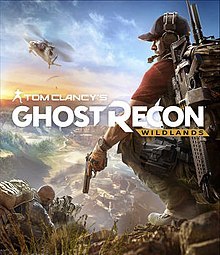 2017

Developer: Ubisoft Paris
Publisher: Ubisoft
Genre: Third Person Shooter
Platform:  PC, PlayStation 4 & Xbox One